Chiropractic Care in Columbus
If you are suffering from back or neck pain, then you probably realize that chiropractic care can provide you the relief you need not only for your body but well-being. When seeking a chiropractor in Columbus, Hinze Chiropractic Center is here to help.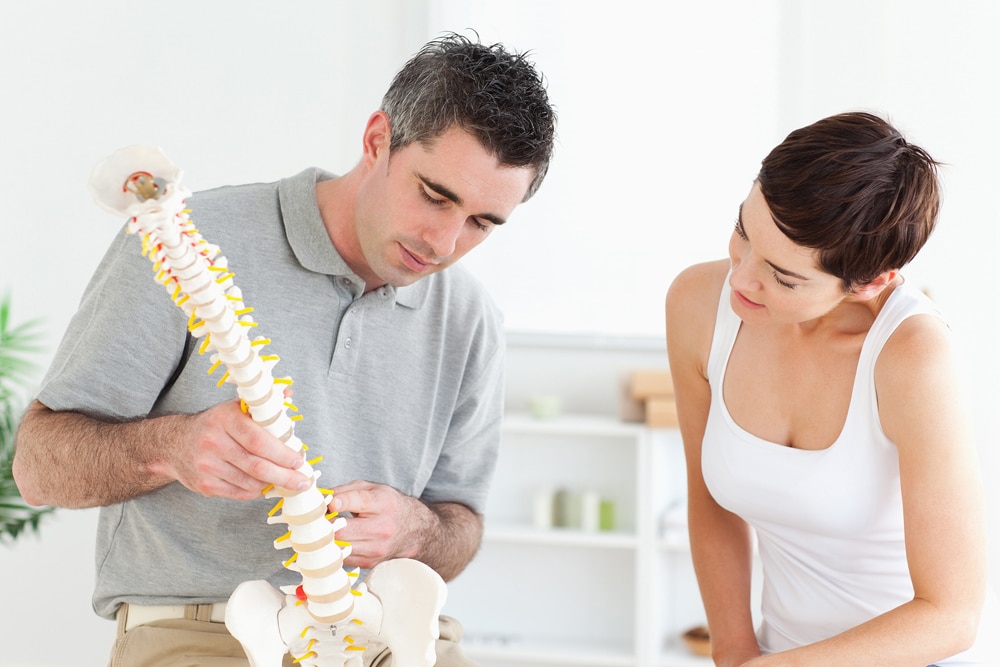 What is Chiropractic Care?
Chiropractic care is a form of healthcare that promotes natural healing without the use of medications or surgery. It is based on a philosophy that pain is often related to problems with the nervous system, which is connected to the spine. When the spine is misaligned, normal nerve transmission is disrupted. At Hinze Chiropractic Center, our chiropractor, Dr. Randy Hinze aims to make the adjustments necessary to help trigger the body's own healing capabilities and help patients take an active role in their own recovery.
How Our Chiropractor Can Help
Many people easily make the connection between the back and the spine, and seek out care from a chiropractor in Columbus, NE to help when they have back pain that doesn't work itself out on its own. But this is only a tiny sliver of the possible relief chiropractic care can provide. Some other conditions commonly treated with chiropractic care include:
Lower Back Pain is felt in many degrees and in many cases is severe enough to be considered disabling
Headaches - Most headaches begin in the neck, and chiropractic care has been shown to be an effective treatment for many.
Neck Pain - From pinched nerves to whiplash many people take advantage of spinal adjustments from our chiropractor in Columbus to relieve pain,
Upper Back and Shoulder Pain - Neck pain can radiate to the upper back or shoulders. It may be caused by stress, auto accident, work injury, or a sports injury which can be treated by a chiropractor.
Carpal Tunnel Syndrome - This is an overuse injury that can damage nerves, muscles, and joints in the hand and wrist. In many cases, chiropractic treatment can treat this injury and allow people to avoid surgery or excessive medication.
Foot Pain- Pressure placed on the feet from extended standing or running or even walking can cause a condition called plantar fasciitis, which is characterized by problems with arches. In addition to performing manual adjustments, our Chiropractor in Columbus can also help with the selection of shoes or inserts that can reduce symptoms.
Sciatic Nerve Pain - A herniated disc puts pressure on the sciatic nerve causing shooting pain from the low back to radiate through one side of the body down into the legs
Common Sources of Injury
There are many situations that find people injured in need of chiropractic care include
Sports Injuries
Other Personal Injuries
Wear and Tear of Life - A lot of pain happens because of poor posture, health conditions such as fibromyalgia or arthritis, or is a side effect of aging.
Experience Chiropractic Relief Today
At Hinze Chiropractic Center in Columbus, we are here to help you recover in the best way possible, regardless of how you were injured. We can also help you make insurance or personal injury claims, if necessary. Contact us at (402) 564-9447 to schedule an appointment.