Family Wellness in Columbus
Wellness is important for all members of the family! As your family wellness chiropractor in Columbus, we know it's important to provide a variety of services and treat patients of all ages. We can help all members of your family stay healthy, recover from injuries, and manage chronic conditions. We never prescribe medications or use invasive procedures. All of our techniques are safe, gentle, and natural.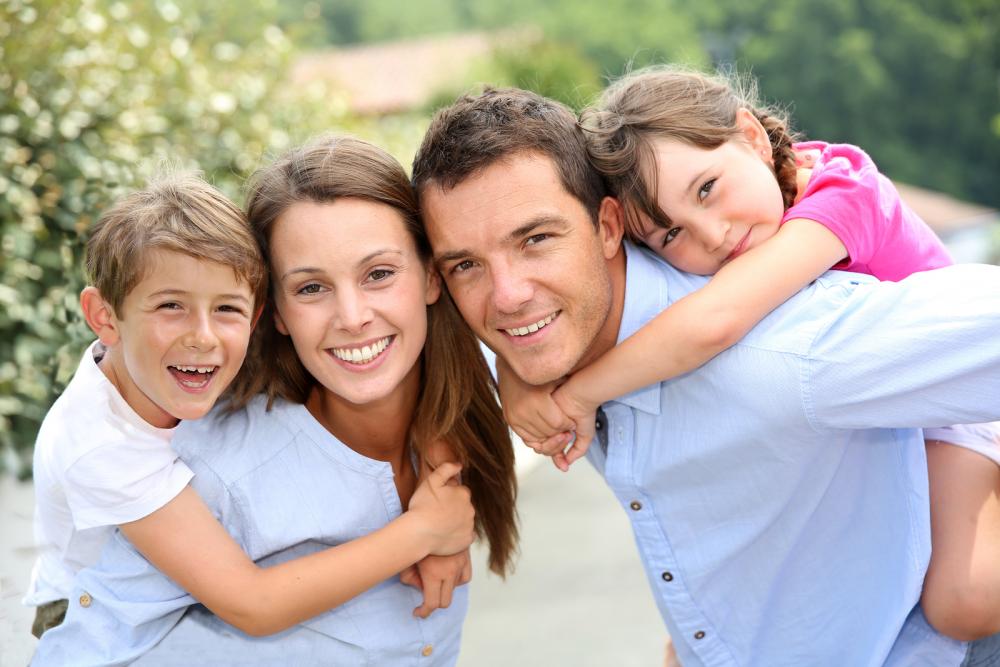 We use a technique called spinal adjustments to restore alignment to the vertebrae and reduce pressure on the spinal cord. This can prevent or correct a condition known as a subluxation. Subluxations occur when the spinal cord is pressed upon by the vertebrae of the spine, interfering with signals from the brain. Subluxations can prevent the body from functioning properly and is often a source of pain, immune dysfunction, injury, and a variety of chronic conditions.
As your Columbus chiropractor, Dr. Hinze can help adult patients recover from problems like work-related injuries, sciatica, muscle pain from improper lifting techniques, back pain, neck pain, fibromyalgia, and more. We use techniques like spinal adjustment to provide relief for muscle pain and correct problems like sciatica. Adults also benefit from techniques like postural screenings, electrical muscle stimulation, and intersegmental traction to manage pain, speed healing from injuries and improve wellness.
Depending on age, pediatric patients may suffer from problems like colic, bedwetting, ear infections, and sports injuries. Our spinal adjustment techniques are safe and gentle enough for children of all ages. In fact, the right adjustment can encourage drainage in the ears to prevent ear infections, or improve the functioning of the central nervous system to stop bedwetting. In addition, we use techniques like nutrition counseling and stretches and exercises to help pediatric patients stay healthy and strong.
Pregnancy is a time when many women experience aches, pains, and changes within their bodies. Pregnant patients also experience reduced coordination and are more likely to have accidents and injuries. Our prenatal chiropractic care can help improve muscle strength, prepare the body for a smooth delivery, reduce pain throughout pregnancy, and help the mother and baby stay healthy. We even offer services for women after pregnancy, to help them get their bodies back to normal after delivery.
At Hinze Chiropractic Center, we're also your source for Columbus acupuncture! Acupuncture is an all-natural method of healing and restoring proper function to the body. Electro-Acupuncture and Teishin Needles are used to stimulate the pressure points within the body and correct problems of all types. Like chiropractic care, we can use acupuncture on patients of all ages, including pediatric patients.
Contact Your Chiropractor in Columbus
As your Columbus chiropractor, we do our best to offer a range of services. Whether you're experiencing illness, injury from a recent accident, or simply want to improve your overall wellness, we can help. Call us for an appointment at (402) 564-9447.