Fibromyalgia Treatment with our Columbus Chiropractor
Fibromyalgia is a syndrome that causes a variety of painful and debilitating symptoms. It is known for being hard to diagnose because, taken individually, many of these symptoms mimic other diseases and conditions. When the entire picture is considered, the right diagnosis finally becomes clear.
The cause of fibromyalgia has not yet been determined. It may, however, be related to the documented disturbances in sleep that sufferers have. Patients with this syndrome have constant bursts of awake-like brain activity that do not stop during sleep. This keeps the person from being able to get much, if any, deep sleep. Since the body and mind regenerate themselves during deep sleep phases, the lack of it could easily cause a huge variety of ill effects.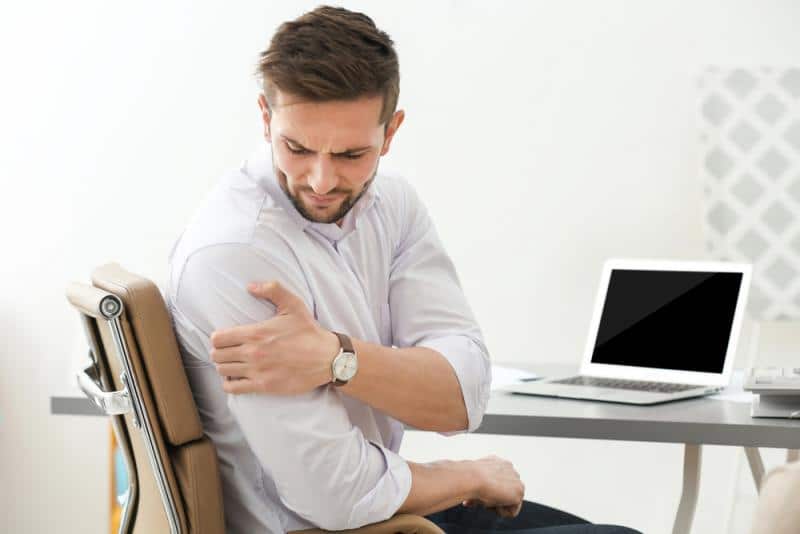 What Are the Symptoms of Fibromyalgia?
Pain and a deep-seated feeling of exhaustion are the two most prominent symptoms, and they are usually what motivate people to seek treatment at a chiropractor in Columbus NE. These, however, are just the start. Sufferers also experience the sleep problems already mentioned, problems concentrating and remembering things, depression and/or anxiety, stiffness in the morning, tingling or numbness of the extremities, headaches, problems urinating, and irritable bowel syndrome among other things.
How Can Chiropractic Care Help?
The chiropractic school of medicine is based, in part, on the belief that all of the parts of the body are connected. Chiropractors believe that the skeleton, especially the spine, is the foundation of this connected system. Therefore, they will typically prescribe spinal adjustments as well as stretches to address fibromyalgia symptoms. Since upper cervical spinal stenosis, a condition in which the covering of the upper spine becomes compressed, often accompanies fibromyalgia, special attention will be paid to this area.
Chiropractic treatment not only helps the generalized pain, but also symptoms like numbness and tingling in the legs, headaches, and related fibromyalgia symptoms.
Does Chiropractic Care Really Work for Fibromyalgia?
Studies have shown that the answer is a resounding "yes." One such study noted that after just 15 treatments, most patients report a major reduction in fibromyalgia pain.
To get the best results, it's important to seek out a chiropractor who is familiar with fibromyalgia syndrome and the unique spinal conditions that present along with the condition. Dr. Randy Hinze, the doctor here at Hinze Chiropractic Center, is one such professional. He offers chiropractic care and several other types of treatments to control the symptoms associated with this syndrome.
Chiropractic care involves no drugs, so there's no need to worry about addiction or interactions with any medications you currently take. There is also no surgery involved. This makes it one of the safest methods for addressing your symptoms and improving your quality of life.
Make an Appointment
If you've been suffering from the pain and other problems associated with fibromyalgia syndrome, don't hesitate – give us a call today. We'll schedule an evaluation right away, and Dr. Hinze will devise a custom treatment plan for you.